For decades, local residents in the mining town of Paracale, south of Manila, have worked in dangerous conditions, scavenging under the earth and diving into tunnels filled with mud in their search for gold. Getty Images photographer Jes Aznar has documented the dangers faced by small-scale gold miners in Paracale.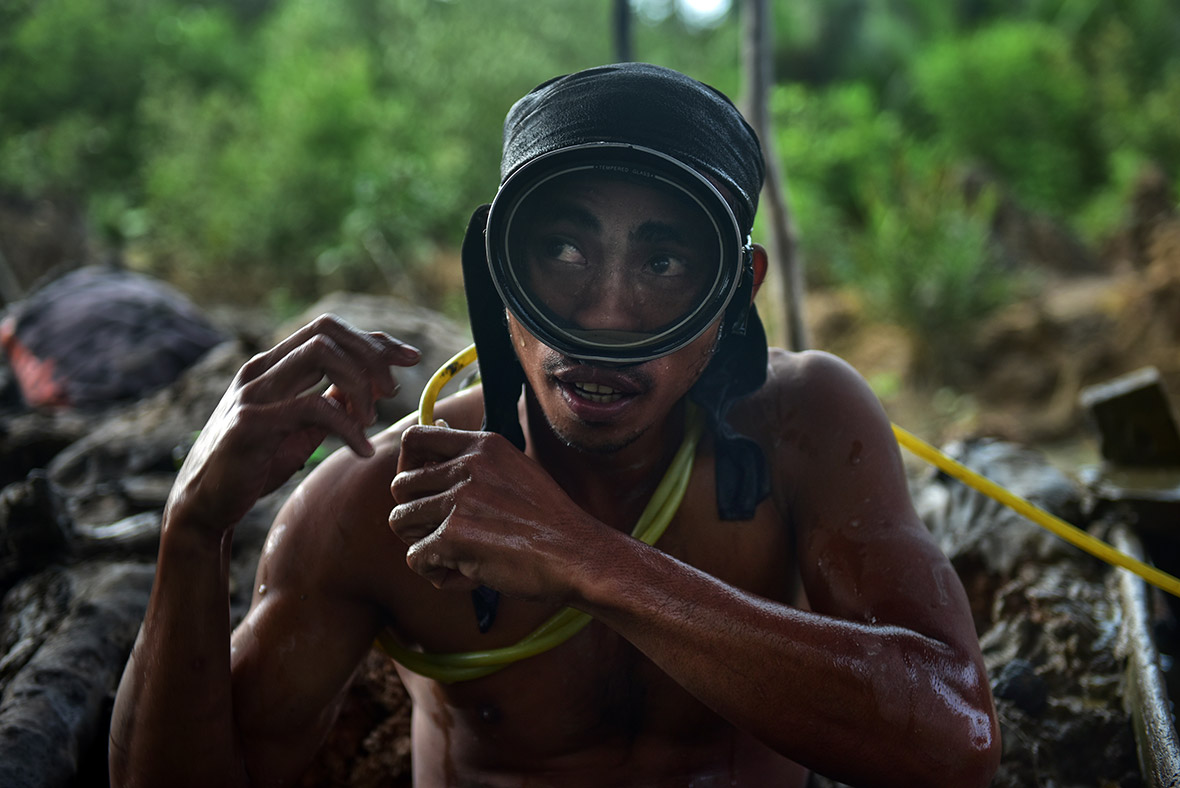 Using only makeshift tools, and often putting their health and lives at risk, the miners sift through hundreds of kilos of sand and clay, gathering roughly a quarter of a gram of gold dust, which would earn them approximately £4 ($5) – enough to provide one family with a day's needs.
The Philippines holds the largest copper-gold deposit in the world and is the fifth most mineral-rich country for gold, nickel, copper and chromite, but massive environmental destruction prompted the new Department of Environment and Natural Resources secretary, Gina Lopez, to threaten many large-scale mining operations with closure.
Ban Toxics, a local non-governmental organisation working at these sites, claims that artisanal mining is a poverty-driven industry and that small-scale miners typically work in harsh conditions with no proper training, protection or pollution-control methods. The country produced about 18 tons of gold at a market value of over $700m in 2014, and 80% of the gold came from artisanal and small-scale mines that operate without a government licence.